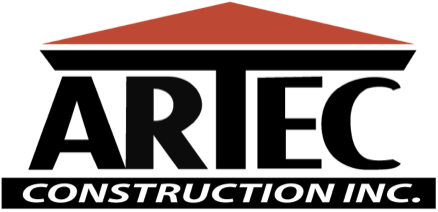 High Quality Construction & Remodeling Services
Why Choose Artec Construction?
For over two decades, Artec Construction has built it's business almost exclusively on referrals and word of mouth.

Homeowners turn to Artec Construction for home additions and home remodeling that complement their home and act as an extension of it's character and your personal taste. We work with a group of architects and interior designers who we select based on your needs so that they are a perfect fit for your project and budget.

We issue detailed project plans- each with a timeline, costs at each stage, and a customer task-list showing the deadlines by when decisions need to be made. Once work starts, our crews work every day until it's finished. We document every change, and you can reach our project manager by phone or e-mail with any questions or concerns.

View our gallery of completed
Construction Projects
Free Onsite Consultations
Artec Construction conducts a thorough property inspection and considers local building codes in order to give you an accurate estimate - for free and with no obligation necessary. We're honest about timelines and living conditions during home remodeling, so you can make an informed decision before you ever sign a contract.


Request a
Free Estimate
Artec Construction treats every project with the utmost professionalism, regardless of whether it's a $2,000 bathroom remodeling job or a multi-million dollar commercial development. We approach every project with care, honesty, and professionalism.
Our philosophy has been the same since the beginning; to deliver a superior quality product on time and in budget. We are the leader in providing value-added residential and commercial construction services to our Chicagoland customers by closely cooperating and building partnerships with them during the construction process. Our goal is to establish a long-term relationship with our clients by gaining their trust, going beyond their their expectations, and always performing with excellence.