Artec Construction, and in particular Arthur Kitlas (owner) was a pleasure to work with throughout our
home remodel
. Initially, my wife and I were a bit apprehensive about undertaking an extensive home renovation. However, after meeting with Arthur and discussing the scope and his approach, then peppering him with questions and inquiries for several weeks, we became extremely comfortable with Arthur and his commitment to our project. Arthur had the most comprehensive and easy-to-read bid, and was willing to spend the most time with us out of all the contractors while going through the bid process.

We became the fourth house on our block to work with Artec Construction, and couldn't have been happier with our decision and our
renovation
. Arthur's team stayed on schedule, even through twelve substantial change orders that my wife and I decided to do during the remodel, and provided excellent guidance, access, and price points with top materials suppliers in the Chicago-land area. We found that Arthur does what he says he'll do, consistently stays within budget and on schedule. His contactors and craftsman are top notch, and his finished product speaks for itself. Our renovated house draws raves from all who see it, and best of all our growing family loves living in it! We will continue to use Artec Construction for all of our future construction needs.


Josh & Anna Harris

Lincoln Square - Chicago, IL
We selected Artec Construction to perform a complete gut and rebuilding of our 120 year old Lincoln Park home. We did so after an exhaustive search and a careful analysis by interviewing Artec Construction and their past clientele, architects, designers and tradespeople with whom Artec had worked. We selected Artec Construction after several meetings with Mr. Arthur Kitlas ("Arthur"), its president and point person on the job.

We can best describe our experience with Artec Construction by using a simple mnemonic--
SIR
.


S: Speed.
Had I known at the outset how quickly Artec Construction would perform and stick to Arthur's stated completion date, I would have rented our temporary housing for 3 months less than we did. Artec Construction completed the entire job, including final thorough cleanup in less than 9 months. This was for 3 floors/3K sq ft and a fully dry walled and painted
basement
. Weather permitting; it might have been even faster. Arthur's staff and subs were courteous and timely.


I: Integrity.
Like most people I had an innate fear of hiring a dishonest or incompetent contractor. As a practicing attorney, I had extensive experience in litigation involving real estate construction and the perils of retaining contractors of dubious credibility. I found Arthur, et al, to be a pleasant surprise. He meticulously stuck to the contract and our submitted budget; moreover, his billings were submitted in a manner assuring us that we had no fear that Artec Construction was "ahead of us" or our funds were in danger. There simply was no waste; substantial sums were saved where items contacted for were determined to be unnecessary. All "extras" were agreed upon after careful cost analysis and discussion. Those suggested by Artec Construction/Arthur improved our project and substantially enhanced the value of our home. The quality of Artec Construction's work was superb.


R: Responsiveness/Reliability.
As are most people, we were reasonably paranoid about items that could turn up post-construction and after we made our final payment(s). It has been over a year now and small matters arose after we took occupancy were brought to the attention of Arthur/Artec Construction. Suffice it to say, we had nothing to fear. In each instance, from a small drainage issue to a change in wall switches, Arthur's capable and talented people promptly arrived at our home and attended to the problem(s).This has continued to the present (thankfully, we haven't any problems recently). Arthur/Artec Construction is an oxymoron in the industry—the reliable contractor!


Michael & Wendy Silverman

Lincoln Park - Chicago, IL
Arthur Kitlas and his team of very dedicated craftsmen did an amazing job in my upstairs
master bedroom
and
bath
. Given the size of the project, I was hesitant to commit to it, but Arthur was very patient with me, he answered all of my questions and addressed all of my concerns even before signing a contract. He suggested I work with a designer (architect) to come up with schemes that would help me 'visualize' the potential and options of my upstairs space. The end result is an amazing master bedroom, bath and
walk-in closet
. I cannot thank Arthur and his team (Robert, Chester, etc.) enough; they are a very professional, hard-working and conscientious team and I would recommend them to anyone.


Maria Bahena

Edgebrook - Chicago, IL
Arthur Kitlas and his team have built two
beautiful homes
for me and my family. I have recommended him to numerous friends and family and will continue to do so as the result is the same every time - complete satisfaction. His team of people are very experienced, quick and trustworthy - a rarity in the construction business. I would recommend Artec Construction for all jobs, big or small.


Phil Isom

Lincoln Park - Chicago, IL
I want to recommend Arthur Kitlas of Artec Construction to you. Arthur has remodeled and constructed many restaurants and bars in the Chicago area, including "Duffy's," if you know that one. Obviously, he's done only residential work for us, but he's very, very experienced in doing all sorts of commercial work, from restaurants to condos to apartment buildings.

For us, he's done every major and minor project on our house, including our roof, kitchen, all our baths, our foyer, and the "big " project--remodeling 3 bedrooms plus basement and adding a new master bedroom/bath, formal living room w/fireplace, study, 2nd full basement, and wrap-around deck. On every project, Arthur has come in on time and on budget. 'On time' means within 1-2 weeks of his original estimation of how long the project would take, and 'on budget' means within 3% of his original estimate. In other words, with Arthur, there's no hidden agenda, no low-balling. He's up-front about everything, and gives honest, helpful options when needed.

Arthur and his primary assistant, Robert, are professional and fun to work with. They've got great personalities and are easy to communicate with. They come every day--usually first thing--to check progress and give updates. The workers arrive on time every day, usually 6:45 a.m. to begin at 7:00. Work proceeds steadily day-by-day. At the end of every day, the work site is left as neat and tidy as possible. Our family lived at home through every project--even the kitchen--and it was no problem. BTW, his company does all the blueprints and permitting, too.

Even when things go wrong, Arthur addresses the situation promptly. On our kitchen, for example, at the very end when the floor was being stained, we got a bad batch of stain. The whole floor was ruined--within two days of the project being completed. What did Arthur do? He threw manpower at the problem. In one day--I'm not kidding--he removed all the cabinetry and appliances, ripped out the ruined floor, replaced it, and moved everything back into place. The next day, the new floor was stained. The whole SNAFU cost the project 2 days time and no more.

I can't recommend Arthur highly enough. He is one of the most honest, ethical, professional and most sociable people I've ever encountered. Neal and I have recommended him to a number of our friends, too, and after interviewing and bidding out projects to a number of construction companies, our friends have chosen Arthur--and been as happy and pleased with his work as we have.

Anyway, you can check Arthur Kitlas out on
YOUTUBE
, where he was interviewed this fall by Crane's Business as one of the best builders in the city of Chicago. I hope you will consider using him for your upcoming projects.


Meredith & Neil Weinfield

Highland Park, IL
We have worked with Artec Construction on numerous personal residence renovations over the years. Their professionalism, responsiveness and guidance are unrivaled, and Artec Construction remains our first and only choice for our home projects. Artec Construction is trustworthy and conscientious, of the utmost importance when undertaking the personal tasks of home improvement. Arthur always provided a wide array of options, helped us finalize design plans and delivered exceptional craftsmanship.

Alex & Mike Jacobson
Lincoln Square - Chicago, IL
Working with ARTEC Construction was wonderful. They were responsive to our needs, were on time, on budget, and the craftsmanship is second to none. The ARTEC Construction crew and staff were professionals at every phase of the project. We absolutely love our ARTEC Construction home and highly recommend ARTEC Construction. In fact, our neighbors now have an ARTEC Construction home as well.


Karen & John Redmond

Northbrook, IL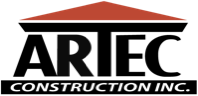 High Quality Construction
& Remodeling Services